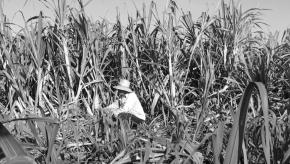 Kamarado

smba-143-newsletter.pdf (1003 Kb)

12 September - 8 November 2015
Saturday, September 12
Artist panel starting at 3:30 p.m.
Opening at 5:00 – 7:30 p.m.
Sunday, September 13
Public Program in Stedelijk Museum auditorium
With new commissions by Adrian Melis, Amol K Patil, Jeronimo Voss, Sharelly Emanuelson, Sawangwongse Yawnghwe, and Sosa Joseph, in addition to "cues" by Htein Lin, Judy Blum Reddy, Mieke Van de Voort, Paolo Chiasera, and Rupali Patil.
In collaboration with Clark House Initiative, Bombay
Kamarado, a curatorial collaboration between Amsterdam and Bombay, brings together a diverse group of artists from various regions of the world. The conceptual core around which all these individual voices and artistic practices revolve is the idea of the comrade, a term that originally meant "one who shares the same room." Within this framework, a surprising range of historical complexity arises, including some important, yet almost unknown, Dutch figures who made remarkable contributions to world history. The newly commissioned and existing works enter into conversation with each other, deciphering and bringing the ideas and reversals in Kamarado to the fore.
Kamarado is the fourth and last collaborative exhibition in the Stedelijk Museum's Global Collaborations program. Presented in the museum's project space, Stedelijk Museum Bureau Amsterdam, Kamarado will host a Public Program event in the Stedelijk's auditorium on September 13th and is accompanied by a special edition of the SMBA Newsletter. In January 2016 Kamarado will travel to Clark House Initiative, Bombay in an adapted form, at which time a compendium catalogue covering both exhibitions will be published.
The decision to use the Esperanto word for "comrade" in the title Kamarado was inspired by the film installation by the late Dutch artist Mieke Van de Voort, Kial vi ne skribas min plu? (Why Don't You Write Me Anymore?). Made for the 2008 Shanghai Biennale, it centers on Henk Sneevliet's 1921 journey through China. The purpose of Sneevliet's trip was to professionalize the Chinese Communist Party, and it is he who suggested Mao as the party's possible leader. The installation takes the form of a fictitious correspondence (in Esperanto) between two women, one in China and one in Europe, that incorporates quotations from Sneevliet's writings. In unwitting symmetry, Rupali Patil's performance is also arranged as a fictitious correspondence, in this case between the daughters of two leaders of the Indian Maoist movement, and the Indian State.
Htein Lin's Map of Rat is a work that was smuggled out of a prison. Jailed by the Myanmar state, the artist has previously been tortured by his own comrades in the All Burma Student Democratic Front. The word "comrade" is again emptied of ideological political meaning in Paolo Chiasera's absurdist film Young Dictators' Village. While Htein Lin's map points to memories of atrocities committed under the banner of socialist ideals or between comrades, Chiasera's work is like a grand simulacrum that works to flatten out insignia and symbols so that they resemble each other. As rumor sends horror slinking through social media, Judy Blum Reddy's Futurama examines the anxiety that fuels and underlies the Janus-faced vision of camaraderie. In a seriality of fragmented nightmares, she describes a future anterior of unrest, in terror of the future.
Anxiety, humor, and terror go together in all these works, as they describe and visualize what it means to live under and through political agendas. Laughter bursts from Adrian Melis's Cuban sugar cane worker, or in the eyes of his father, who answers Melis's questions about the breakdown of his generation's communist ideals in a video of his silent expressions as his mind turns through different responses. Sharelly Emanuelson made a film installation and soundscape that uses several voices, musical genres, and atmospheres. She explores the expressions and interrelations of the concept of "siudadanos" (meaning "citizens" in Papiamentu), and "comradeships" in the context of St. Martin, but also in the wider Dutch Caribbean region and its metropole. Amol Patil's installation of sound sculptures, video, and performance is teeming with the theater of the discourse of labor. He travels the routes of some of Bombay Municipal Corporation's night sweepers and cleaners, who mostly belong to a single caste, despite years of social struggle and mobilization against the caste system.
From one perspective, the exhibition is a dialogue with the title, designation, and colloquial appellation comrade, an exploration of how it works as a call or a rallying cry to find common purpose. But the works in the exhibition may also be read as a self-referential unfolding of the way art history is formulated regionally, and an analysis of its tools and devices. As the works describe political situations, they analyze the processes and power of description, finding the act of description unstable and potentially socially volcanic. Inherent in the painting of Sosa Joseph is the eruptive potential of how the involvement of many different members of Indian society working on a project of botanical description, initiated by the Dutch colonial governor Hendrik van Rheede in the 17th century, could break through the sedimentary layers of gender, caste, race, and colonial hierarchy. In his long-term research project, Jeronimo Voss constructs a story about the Milky Way along the particular fragments and aspects of its visual appearance. A charcoal drawing of the night sky made by communist astronomer Anton Pannekoek becomes the starting point of an artistic inquiry into the universalism of the drawings' political context. With an installation of a curator's office in exile, Sawangwongse Yawnghwe presents a counter narrative to ethnocratic Burman historiography through an institutional critique of the framework of the state museum.
The exhibition is also necessarily an undoing of national or regional art historical narratives by reflecting on how exhibitions can retain cultural depth or find cultural equality when divergent historical complexities are asked to "share the same room."
Exhibition architecture by Bonno van Doorn
------------------------------------------------------
Public Events: read more
------------------------------------------------------
Global Collaborations is a project of the Stedelijk Museum and Stedelijk Museum Bureau Amsterdam that runs from 2013 until the end of 2015. The project is based on collaborations with artists and curators whose work deals in various ways with the effects of globalization on different geographic regions.
Global Collaborations was initiated by Jelle Bouwhuis, head of SMBA, and project curator Kerstin Winking. 'Kamarado', the fourth and last project of Global Collaborations was produced in collaboration with Sumesh Sharma and Zasha Colah, curators and directors of the Clark House Initiative in Bombay.
http://global.stedelijk.nl
Clark House Initiative was founded in 2010 in Bombay as a curatorial collaborative, an experimental institution, and an artist union concerned with ideas of freedom.
www.clarkhouseinitiative.org
------------------------------------------------------
Special thanks to: the International Institute of Social History, Amsterdam; the Nederlands Fotomuseum, Rotterdam; Nicoline van Harskamp; the Anton Pannekoek Institute for Astronomy, Amsterdam; Consulate General of the Netherlands in Mumbai; Eef Vermeij, John Buchanan, Bertil Lintner, David Mathieson, Kevin Woods, Jitish Kallat, Nalini Malani, and Johan Pijnappel.
Global Collaborations / Kamarado are generously supported by Ammodo Foundation and the Mondriaan Fund

The Canadian Council for the Arts additionally supported Sawangwongse Yawnghwe