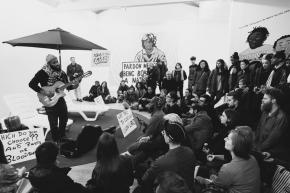 Opening BELL Invites, 2016
Having opened in 1993, SMBA closes its doors at the Rozenstraat premises as per 1 July 2016.
Photo: Tarona



Amongst Ghosts and Robots
MA Artistic Research, University of Amsterdam
24 - 28 June 2015
With: Roos Bekkenkamp, Caitlin Ensor, Santiago Fernandez De Mosteyrin, Miklos Gaál, Riccarda Hessling, Patty Jansen, Elisa Matse, Ana Mireles, Alexandra Nicolau, Lisandro Suriel, Suzan Tunca
Amongst Ghosts and Robots is an exhibition of an interdisciplinary group of eleven artistic researchers from the visual arts, music, theatre, design, dance, and anthropology. In addition to the multifaceted display of works there will be performances and activities that underline the various methods of producing and transmitting knowledge.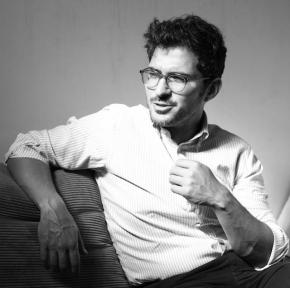 Lecture by Joshua Simon, director of Museums of Bat Yam
Sunday 8 February 2015
Location: SMBA
Time: 4:00 p.m.
In his opening talk at SMBA, Joshua Simon will position Sela's works against neoliberal optics, which combines abuse and entertainment, terror and pornography, selfies and closed circuit television, global positioning systems and aggregated movement control. Simon will elucidate why Sela's films offer a groundbreaking visual ethics, by making use of masquerade, role playing and even deceit to bring forth sincerity, integrity, truth and courage, under these aesthetic conditions of leisure and surveillance.