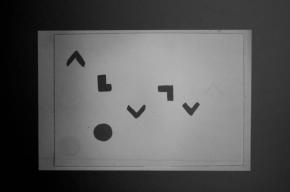 Book presentation '24 European Ethnographic Museums' by Sara van der Heide
With a lecture by Moosje Goosen
Tuesday 25 October, 8 p.m.

Free admission, lecture in English

Reservations can be made by sending a e-mail to mail@smba.nl.

Stedelijk Museum Bureau Amsterdam and ROMA Publications cordially invite you for the launch of the publication 24 European Ethnographic Museums by Sara van der Heide. For this occasion Moosje Goosen wrote the story The Museum of Western Folklore: A Commemorative Speech, which will be read this evening.
24 European Ethnographic Museums is a publication of the work with the same title, by Sara van der Heide. The work, consisting of a series of 24 drawings, lays bare the Western obsession with the categorization and conservation of artefacts and people. Van der Heide's series becomes a collection of artefacts in and upon itself by recording the names of European ethnographic institutions. In the 19th century these museums explicitly referred to their colonial constituents, whereas today they often bare more euphemistic names such as 'Museum der Kulturen' or 'World Museum.' While some of the European ethnographic institutions have attempted to come to terms with the past of their collections and heritage, Van der Heide focuses upon the way in which language continues to reflect the political present of these institutions. This publication includes the story The Museum of Western Folklore: A Commemorative Speech, written by Moosje Goosen in conjunction with the work.
The reading of this story will be accompanied by Van der Heide's new work, Art History (2011), which will be shown for the first time. Art History consists of 2x80 slides (two carousels) of red, black and white drawings. The slide projection, comprising abstract images referring to modernism, abstract expressionism, so called 'primitive art', applied arts and feminism, call to mind the classic academic lesson in the history of art. Unlike this conventional and linear art history, the work does not distinguish these '-isms' into clearly distinctive fields; instead, the images will merge and morph fluently in a loop of red, black and white.
Sara van der Heide (1977, Busan, South Korea) followed the post-graduate program De Ateliers in Amsterdam (1999-2001) and lives and works in Amsterdam. In 2007 she was a fellow resident at ISCP New York. Current events and (national) history combined with a subtle game between form, colour and content play a central role in the serial works of Sara van der Heide. One of here recent projects is Hollands Kabinet. Since the day when Prime Minister Rutte started his Government/Cabinet, with the support of the populist right wing Freedom Party (PVV) Van der Heide makes everyday a drawing of a brown 'Hollands Kabinet'. 'Hollands Kabinet' is the name for a traditional Dutch storage cabinet, as well as another name for the Dutch government. She is being represented by Galerie Diana Stigter in Amsterdam. More information at www.saravanderheide.nl
Moosje Goosen is an independent writer based in Rotterdam. She studied Cultural Analysis at the University of Amsterdam and is currently a contributor to Metropolis M and Frieze Magazine, amongst others. She has written for, and in collaboration with a number of artists, and is a research/writing member of the Uqbar Foundation, initiated by artists Irene Kopelman and Mariana Castillo Deball. For Uqbar, she is developing a book series, titled 'A Certain Chinese Encyclopedia', the first two volumes of which (on phantom limbs and dinosaur fictions, respectively) will appear next year.
24 European Ethnographic Museums - Sara van der Heide; contributor: Moosje Goosen; graphic design: Mevis & van Deursen; type casting cover: Stichting Lettergieten 1983, Westzaan; printing interior: robstolk® Amsterdam; English; Eng; ISBN 978 90 77459 68 3, €10.