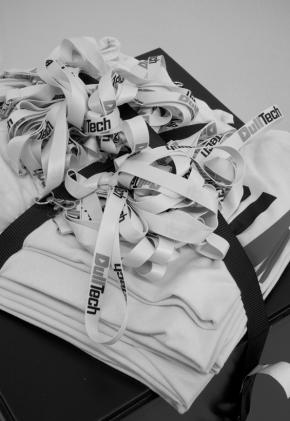 New Corporate Strategies in Art
Artist presentations and talks with Constant Dullaart, Template and Jennifer Lyn Morone
Date: Sunday, August 23, 3 p.m.
Language: English
Entrance: Free
Reservations: mail@smba.nl
Moderator: Josephine Bosma
For the last day of the exhibition Algorithmic Rubbish: Daring to Defy Misfortune, SMBA is organizing artist presentations and talks with Constant Dullaart, Template and Jennifer Lyn Morone. Digital technologies and the Internet are the daily working environment for these artists. Dullaart, Template and Morone have each set up their own businesses with a particular strategy, focused on online technological developments. Their companies can be seen as an intelligent response to the belief in technological progress and an economic environment which encourages creative entrepreneurship. The artists stimulate critical reflection on the conservative usage of new technologies. After a series of short presentations the artists will engage into a conversation moderated by Josephine Bosma.

Jennifer Lyn Morone will give a short talk (via Internet) about the new business model that she set up as a protest against corporate exploitation and the growing industry of databanks: Jennifer Lyn Morone™ Inc. JLM™ Inc. is a software platform for personal data management, from which other companies or individuals can purchase data. While it is unavoidable that certain data is monitored by existing companies, for example, banking or health data, JLM™ Inc. can reuse the data and sell it.
Template presents Pretty Old Pictures, a project that collects and sells copyright-free images from Flickr Commons for commercial purposes. With this project Template explores the archives of the online image culture and new, confrontational usages of the huge amount of outdated content which is available online.
Constant Dullaart is launching the official kickstarter of his company DullTech™, a hardware start-up which develops and sells technical solutions as true products. As a satire on both the celebration of creative industries and the proliferation of the culture of the start-up, DullTech™ offers convenient products with a straightforward purpose, products that at the same time serve as a subversive technology and a critique of our cultural entanglement with consumer technology. Technology does not need to be exciting.. DullTech™
------------------------------------------------------
Constant Dullaart focuses on visualizing Internet vernaculars and software dialects. His minimal and sometimes bricolaged gestures reveal a political approach that is critical of the corporate systems influencing these contemporary semantics. Editing online forms of representation, and the user's access to them, he creates installations and performances online and offline. Rather than seeking merely to write a book to be placed on a library shelf, Dullaart is interested in animating the very concept of the library itself. His work has been published and he has exhibited and curated internationally. http://www.contantdullaart.com
Jennifer Lyn Morone is an American-born natural person who incorporated her identity by founding Jennifer Lyn Morone™Inc in 2014 during her time as an MA student at the Royal College of Art, London. Since then Jennifer Lyn Morone's mission has been to establish the value of an individual in a data-driven economy and Late Capitalist society, while investigating and exposing issues of privacy, transparency, intellectual property, corporate governance, and the enabling political and legal systems. http://jenniferlynmorone.com
Template is a graphic design studio that started in 2014 and is run by Marlon Harder and Lasse van den Bosch Christensen. Their research relates to their own practice as designers. They wholeheartedly take on their role as app-empowered individuals, equipped with the latest tools churned out by the creative industry. The resulting projects are sincere attempts at making it in a world where everyone is a creative entrepreneur and digital labor is concealed by self-expression, effortless sharing, and connecting with friends. http://template01.info/
Josephine Bosma is a critic, specializing in art and new media. She writes articles and essays for international magazines and catalogs, and regularly gives lectures. In 2011 she published her book Nettitudes, on the developments of art and the Internet. This year Josephine Bosma was part of the jury of the Prix Art Net, an initiative of Rhizome in New York and TASML and CAT / CCIA in Beijing. http://www.josephinebosma.com/